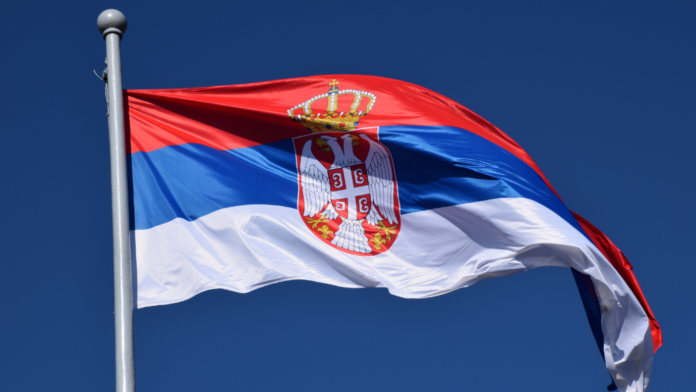 Most countries in Europe have problems with radical organizations from across the political spectrum, which may or may not pose a danger to the country's society and political system. Serbia is no exception. There are also several such organizations operating on its territory, whose popularity and actions sometimes have even an international impact and reach. One of them is "Narodne Patrole".
History and Background
The organization "Narodne Patrole" (or national patrols) is considered to be a far-right movement with direct links to the Russian Federation and its activities in the region. According to the BIRN (Balkan Investigative Reporting Network) the unregistered group "started off in March 2020 as a forum to discuss stories about migrants and refugees committing acts of rape, murder and robbery". The organization was later caught up in misinformation narratives during the Covid-19 disease pandemic and fought against lockdowns or vaccination. (1)
The organization was founded and is still led by Serbian citizen Damjan Knežević. Knežević has been a well-known figure in the Serbian radical community for more than a decade when he launched Narodne Patrole. Initially, he focused on the issue of Kosovo. According to the BIRN, "he helped found Zavetnici, or the Oath-Keepers, a far-right grouping that would go on to become a minor political party", but later he left them. In an interview with BIRN, he stood by the fact that his organization is against the regime and President Aleksandar Vučić, while he does not consider himself an extreme rightist but a national conservative. (1)
The movement has made a name for itself by patrolling the streets of Serbian cities where refugee camps or larger immigrant communities are located. These actions were predominantly carried out in 2020 and 2021. They were also attacking taxi drivers transporting migrants. With the spread of covid-19 and the advent of lockdown and vaccination, the movement has shifted its attention and activity to this issue. They participated in and even organized events themselves against the measures and vaccinations, in which journalists were also threatened. (2) (3) (4) (5)
 Activities since February 2022
February 2022 brought an unprecedented change in the security and political situation in Europe. The incursion of Russian troops into Ukraine has had and continues to have, a major impact on the radical and far-right scene across the continent.
The organization was one of the first on the European continent to organize protests in support of the Russian Federation in general. There were several protests in March and April 2022. A couple of them were directly organized by the National Patrol, for example, on the 13th of March and 15th of April. The protests were accompanied by Russian flags, orthodox themes, pro-Russian chants, fraternal narratives or the "Z" symbols used by the Russian Federation during the ongoing conflict. (6) (7)
In December 2022, the movement organized an action on the border between Serbia and Kosovo. This was their response to the tensions that were in the area at the turn of 2022 and 2023. Tension was caused by the expiration of the documents and license plates for cars, where there was no extension of the agreement at that time. Kosovo's leadership refused to extend the agreement, leading to the departure of ethnic Serbs from Kosovo police, local administration, justice and also government institutions. Eventually, an agreement was reached and the situation calmed down. Radical movements, including Narodne Patrole, actively participated in the protests all the time. (8) (9) (10)
In the context of international impact, it is important to mention the movement leader's link to the Russian Federation. Activity on social media proves Knežević's connection to Denis Gariyev, leader of the "Russian Imperial Movement", which also has a paramilitary unit, the "Imperial Legion". This organization was marked by the US as a global terrorist threat in 2020. Another interesting connection is Andrei Rodionov, leader of the organization "Russian Slavic Unification and Revival (RUSOV)", who was until recently actively participating in the conflict. Rodionov and Knežević share a very close relationship, which they regularly commemorate in personal meetings in Russia or Serbia or through social media. (12) (13) (14)
Knežević also has connections to the Russian paramilitary organization Wagner Group, led by Yevgeny Prigozhin. In November 2022, Knežević visited the newly opened private military company's center in St. Petersburg. He even made it on Russian television RT, where he was part of a Russian documentary on Kosovo. (15) (16) (17)
Knežević's activities show his active links to the Russian Federation, which poses an internal threat to Serbia. In order to prevent his activity, Knežević was arrested in February after a protest organized by his movement against Aleksandar Vučić and the Western plan to normalize the situation with Kosovo. The High Prosecutor's Office in Belgrade filed an indictment against him and Dejan Zlatanović from the website "Srbin.info" in mid-March. They were charged on suspicion of calling on citizens to violently overthrow the president of Serbia. However, both were released in early April. The trial is still pending and the accused have not been acquitted. In the meantime, Knežević continues to organize events through the Narodne Patrole. (18) (19) (20) (21)
Author: Richard Straka
Sources: