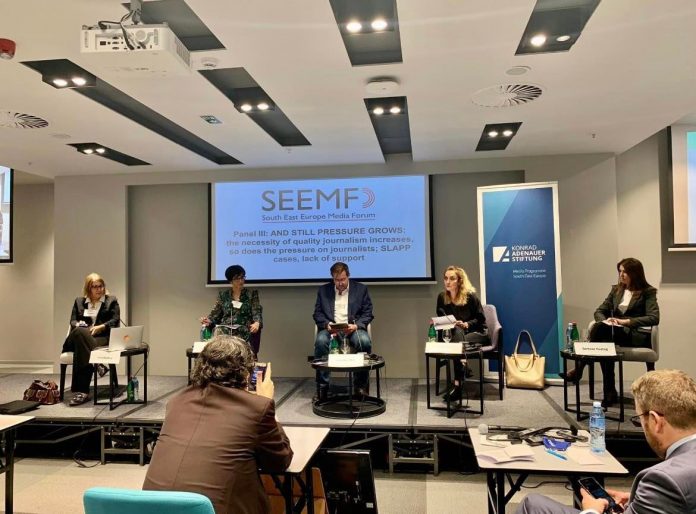 We are incredibly happy and grateful to announce that our member Fitore Fejza together with Arta Haxhixhemajli from Center for Security Analyses and Prevention have participated in the South East Europe Media conference (SEEMF2021) organized by SEEMO.
The media conference for South East Europe took place in Belgrade and covered all from disinformation, dialogue between journalists and spokespersons all the way to storytelling through virtual reality technology.
We are very grateful for being able to participate and contribute to the event.
For more information about the conference, please, visit https://seemf.org/?fbclid=IwAR0-ekq0E6AqvjzmcD8N75j7ZaTG3aSgAFtKU_5rtHuVtG-amDVjhMmNemk