Halina Chraščová
Owner and Founder
Graduated from Comenius University Bratislava, founder and owner of CAMR – Center for Analyses, Monitoring and Reporting. Currently in an external cooperation with CBAP, Prague in a V4 Visegrad Fund sponsored project "Children of War to Children of Peace, Learning from a War Past" implemented in BiH as a realisator and main manager of the project.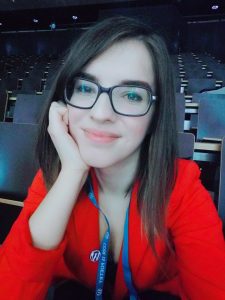 Currently pursuing a master's degree in Social and Work Psychology at the Comenius University in Bratislava. She is creative, outspoken and very curious about the dynamics between people, the complexity of the current international and geopolitical issues. Underwent an internship for an NGO coordinating a project in Albania.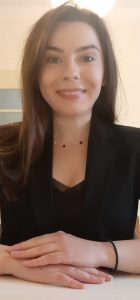 Fitore Fejza
Project Manager and Editor
Completed a Master's Degree in European Studies and International Relations at Comenius University in Bratislava. Graduated in Political Science and Public Administration at the University of Prishtina, where she was also a beneficiary of the scholarship and one of the students selected for a study visit at EU Institutions.
Since 2012, she has been working on various projects of civil society in Kosovo, participating in various international trainings and conferences. In 2013, she published her research for "Respect of Human Rights in Kosovo" after completing political science program. Completed the EVS program in Croatia funded by the European Commission. This project was announced as the best project by the European Commission in 2013.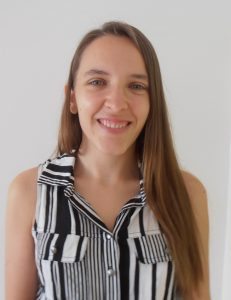 Michaela Greňová
Administration Manager
Graduated from Comenius University in Bratislava, from Masters program in European studies, political science. During her studies, she underwent an internship at the Supreme Court of the Slovak Republic. She speaks fluent English and has a basic command of French and German.
Anastasia Shevchenko
Graphic design intern
Anastasia is a very creative student with a sharp eye for detail. She got her degree in Philology and English teaching at the Sumy State Pedagogical University in Ukraine with a focus on communication theory, and languages. Afterwards, she chose to specialize herself in public policy, administration, marketing communication, and social media and enrolled at UCM, Trnava in September 2020, to study Communication and Marketing in Public Policy and Public Administration. Among her strengths are data collection, analysis, and interpretation, communication skills, and graphic design.
Rusmir Piralić
External Membership
Abigail Stoffer
Pavel Matusák
Tereza Fabuľová
Anastasiia Shevchenko
Richard Straka
Zuzana Gajdošová