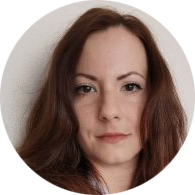 Graduated from Comenius University Bratislava, founder and owner of CAMR – Center for Analyses, Monitoring and Reporting. Currently in an external cooperation with CBAP, Prague in a V4 Visegrad Fund sponsored project "Children of War to Children of Peace, Learning from a War Past" implemented in BiH as a realisator and main manager of the project.
Currently pursuing a master's degree in Social and Work Psychology at the Comenius University in Bratislava. She is creative, outspoken and very curious about the dynamics between people, the complexity of the current international and geopolitical issues. Underwent an internship for an NGO coordinating a project in Albania.
Completed a Master's Degree in European Studies and International Relations at Comenius University in Bratislava. Graduated in Political Science and Public Administration at the University of Prishtina, where she was also a beneficiary of the scholarship and one of the students selected for a study visit at EU Institutions.
Since 2012, she has been working on various projects of civil society in Kosovo, participating in various international trainings and conferences. In 2013, she published her research for "Respect of Human Rights in Kosovo" after completing political science program. Completed the EVS program in Croatia funded by the European Commission. This project was announced as the best project by the European Commission in 2013.
Graduated from Comenius University in Bratislava, from Masters program in European studies, political science. During her studies, she underwent an internship at the Supreme Court of the Slovak Republic. She speaks fluent English and has a basic command of French and German.
Anastasia is a very creative student with a sharp eye for detail. She got her degree in Philology and English teaching at the Sumy State Pedagogical University in Ukraine with a focus on communication theory, and languages. Afterwards, she chose to specialize herself in public policy, administration, marketing communication, and social media and enrolled at UCM, Trnava in September 2020, to study Communication and Marketing in Public Policy and Public Administration. Among her strengths are data collection, analysis, and interpretation, communication skills, and graphic design.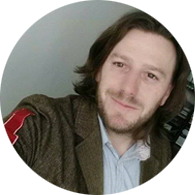 An energetic, ambitious and experienced professional with a rich professional and international background.
Rusmir is a former child soldier who participated in the war in Bosnia and Herzegovina. He holds a Master's degree in Criminology from the University of Sarajevo, Faculty of Criminal Justice, Criminology and Security Studies, Bosnia and Herzegovina. At the same time he attends and graduates-specializes in journalism at the Media Plan College of Journalism in Sarajevo according to the curriculum Ecole Superieure de jouranalisme Lilla, France – Specialization in broadcasting journalism. He is currently the president of the Association of War Veterans – Juvenile Volunteers of the War of Independence and Liberation '92-'95 Sarajevo Canton. He is a peace activist and independent researcher.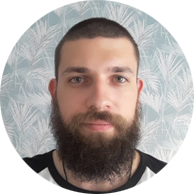 International relations and European studies Graduate. Interests cover global issues, from security, to social or economic issues. Writing articles about region of Central Asia to spread knowledge. Underwent an internship in Demagog.sk or Globsec Forum.
Currently pursuing masters degree in International Relations at Masaryk University in Brno, Czech Republic. She underwent a few internships in the public sector. As intern at CAMR she focuses on topics related to Africa and great power competition in this region.
Louise has recently finished her Masters in International Relations, Conflict and Security at the Brussels School of International Studies and is soon to start working at Humanity in Action supporting the NGO's communications and community projects. While she was born in France, she has spent the last fifteen years living and studying in Saudi Arabia, Australia and Belgium. After earning a Bachelor's degree in International Relations, Anthropology and Sociology in Western Australia, she decided to move back to Europe to pursue her passion for human rights and social justice. Over the past four years, Louise has specialized in armed conflicts and the foreign policies of Middle Eastern states, particularly surrounding the Yemeni Civil War. She has recently completely her Master's dissertation on Middle East hydro-politics, more specifically Turkey's instrumentalisation of its trans-boundary rivers in its policy towards the Kurds.
After finishing the bachelor studies in the field of business and economics at Banska Bystrica, Pavel has pursued job experience in this field. This has led him to a 3 months internship at an HR recruitment agency in Prague, where he has improved his English, communication skills, and analysis of raw data to find the right field where to hunt for business opportunities. Later he shifted his focus of interest in the political sphere at the international level and he further pursued a master degree in International relations in Banska Bystrica. In order to dive deeper and get first-hand experience and practice in this field, he has participated in an internship at the Industrial property office of the Slovak Government. The next opportunity came with writing research-based analyses for CAMR in the field of international relations, where he has improved research skills and understanding of the global system of politics while covering mostly the Central Asian region. Pavel has also been successfully accepted as an exchange student at the Lomonosov University in Moscow, where he is currently studying.
Hana is an experienced graphic designer and researcher, currently pursuing a bachelor's degree in Graphic Design and Multimedia, and Business Management and Entrepreneurship at Rochester Institute of Technology in Kosovo. In addition to her primary job functions, Hana is founder of "Single Mothers Kosova", an organization with the purpouse of supporting single mothers through developmental research, social, and educational programs.
Abigail Stoffer
Pavel Matusák
Tereza Fabuľová